firemedia APK 5.6.0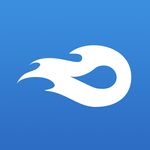 APK/Mod file request?
Join APKTodo's Telegram channel to get the best APK games, as well as the best experiences
MediaFire APK is a free file hosting and sharing app for Android devices. With MediaFire, users can upload, store, and share files quickly from their smartphones or tablets.
Introduction to MediaFire App
MediaFire APK acts as the mobile version of the popular cloud-based storage service, MediaFire.
At its core, MediaFire APK allows you to manage your cloud storage and gain access to your complete file collection directly from your handheld device. This feature brings the advantage of file sharing and retrieval while on the move.
The application provides options for uploading, downloading, and instantaneously sharing files right from your Android gadgets. The interface is thoughtfully designed for effortless navigation as you arrange, preview, and distribute your files—whether they are documents, video clips, audio fragments, or images.
Additionally, MediaFire APK incorporates extra functionalities to enhance your usage experience. These extras consist of automated backups for photos and videos and streamlined sharing across social networking sites. Features like in-app streaming and media playback are also available.
In a nutshell, MediaFire APK delivers a high level of comfort and user-centric design, making it an optimal pick for your file storage and distribution needs.
Features List of MediaFire APK
The MediaFire APK comes with a myriad of features designed to make your cloud storage experience seamless and efficient:
File Upload & Download: Provides the basic functionality of uploading and downloading files.
In-app Streaming: Stream videos and audio directly without downloading them first.
Automated Backup: Automatically backs up photos and videos from your device.
Multi-platform Access: Enables file access from different devices and platforms.
Folder Management: Create, delete, and manage folders to organize your files.
Social Media Integration: Directly share files to social media platforms.
User Settings: Allows customization of account settings and privacy options.
Search Functionality: Easily locate files using the search bar.
How to Utilize MediaFire APK on Android
To employ MediaFire APK on an Android device, follow these instructions:
Download and set up the application either from the Google Play Store or from a certified alternative source.
Open the application and either sign up for a new account or input your existing MediaFire login information.
Once successfully signed in, your dashboard will appear, showcasing your saved files and directories.
For uploading files, tap the "Upload" icon and select the files you want to store.
To download files, tap the file of interest and choose the "Download" option.
For sharing functionalities, hold down the file or folder you wish to disseminate and opt for the "Share" function. This enables sharing through email, social networks, or a unique link.
To generate new folders, click on the "New Folder" icon and organize your files into various categories systematically.
To tweak account settings, tap the "Settings" symbol at the bottom right to modify account details, privacy controls, and other aspects.
Voila! These straightforward steps empower you to make effective use of MediaFire APK for storing, disseminating, and retrieving files on your Android gadget.
Advantages and Disadvantages Latest Version
Pros:
Generous Storage: MediaFire provides substantial free storage, allowing you to host a variety of files without worrying about running out of space.
Effortless File Distribution: The app simplifies file sharing via diverse platforms like email, social networks, or unique links.
Automated Backups: A feature for automated photo and video backups is integrated.
Broad Accessibility: Retrieve your files from any geographic location and device, all in sync with your account.
Simplified UI: The user interface is uncluttered and simple to navigate.
Cons:
Limited Security: The application lacks advanced security options relative to its rivals.
Online Dependency: Internet connectivity is necessary for accessing your saved files.
Insufficient Support: Customer assistance is inadequate, without options for live chat or telephone support.
Ad Inclusion: The no-cost version includes advertisements, potentially intrusive for some.
File Size Restrictions: Free users are confined to a 20GB file size ceiling.
Design and User Experience
When it comes to design and user experience, MediaFire APK leaves no stone unturned to offer a highly intuitive interface.
Visual Design: The visual design of the app is clean and minimalistic, making it easy on the eyes. Icons are clearly labeled, and the color scheme is not overwhelming, which aids in keeping the focus on functionality.
Responsiveness: The app performs well even on devices with limited capabilities. File uploads and downloads happen relatively quickly, and in-app streaming is seamless, contributing to a satisfactory user experience.
Customization: While the app doesn't offer extensive customization options, it does provide enough settings for you to manage your account, privacy, and basic preferences effectively.
User Support: Though it lacks live chat or phone support options, there is an in-app FAQ section that provides answers to commonly asked questions, somewhat mitigating the lack of extensive customer service.
Conclusion
MediaFire APK is a flexible and practical cloud storage solution, offering various merits like abundant storage capacity, ease of file distribution, and auto-backup features.However, it also has its downsides, including less-than-ideal security, internet dependency, restricted customer assistance, and ad placements. Regardless of these weaknesses, it remains a beneficial tool for those seeking an uncomplicated and budget-friendly approach to file management and sharing.