X8 Speeder Mod APK 3.3.6.7-gp (No ads)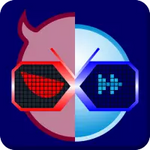 | | |
| --- | --- |
| Name | X8 Speeder |
| Developer | X8 Speeder Inc |
| Category | Tools |
| Last version | 3.3.6.7-gp |
| Updated | |
| Compatible with | Android 5.0 + |
APK/Mod file request?
Join APKTodo's Telegram channel to get the best APK games, as well as the best experiences
Have you ever prayed your game ran faster than its normal speed rate while playing? Then, X8 Speeder APK is a must-have for you or any other person who's had this same wish while using an app. What this app does is improve a mobile app's speed so you could better enjoy it as you play. Once installed on your phone, you'd get to enjoy your games with a speed level that's 8 times higher than what you're already used to.
X8 Speeder App - What You Need to Know
X8 Speeder APK is simply an app that speeds up the operation of your mobile apps. It doesn't matter whether they're regular apps or games, X8 Speeder mobile app, once you have it, would speed up any of your app's operation by 8 times so you could have a better experience using them. Hence the name, X8 Speeder App.
For example, a game that usually takes you about 5 minutes to play on one level would now take you 8 times less time with this app installed on your phone.
Interesting, yeah? But, that's not where it ends with this app.
When you up the speed of your apps, idle games especially, you'd be able to do more. If you're an all-round gamer, this would equal more achievements, rewards, bonuses, and more.
Why You Should Download X8 Speeder APK
● Faster App Operation
The major thing you'd enjoy when you have this app installed on your phone is increased app speed and operation.
All the app games you consider slow would become faster when you install this app on your phone and you can enjoy a better experience as you play.
Now you can make more achievements and hit new levels when you play during your lunch breaks.
● More Wins & Achievements
To come with the increased speed of your games are more achievements, rewards, and more. A game you'd normally play within 5 minutes would now take 8x less with more achievements to make and rewards to earn as you play.
Whether you're playing action or idle games, this app, upon activation, would speed up your game operation so you can enjoy an all-new experience within time.
You get to also navigate from attacks more quickly. If an enemy is lurking ahead, you get to navigate more quickly to win. You can set your armour for attack more quickly than you would do without the app installed on your phone.
● Smoother User Experience
Another reason this app is great to have is because it'd allow you to enjoy a smoother UX while operating any app. As soon as you activate it, dragging becomes a once-upon-a-time story for you.
Starting your apps and launching attacks become faster with the X8 Speeder app in control. Even if you're playing an idle game, you can take actions more quickly for higher rewards.
● Better Anger Management
One thing we can leave out is the fact that you get angry less often when you have this app installed on your phone.
A game can sometimes become so slow that it makes you want to smash your phone on the floor. But, this ends as soon as you have the X8 Speeder mobile installed.
How to Use X8 Speeder Latest Version
Download Speeder APK from the Internet.
After downloading, proceed with the installation on your smartphone.
Once it's set up, open the application.
Upon launching, accept the app's Terms & Conditions to delve into an enhanced user experience.
To see the compatible apps, go to the Main Menu on the app and you'd be able to see a list of the apps you can use X8 Speeder for Android on. You can also select which of the ones you like to use the Speeder domino on from here.
After going through the list and you've seen the app you'd like to use X8 Speeder online on, click activate to reinstall it in-app.
Once installed, launch it in-app to play.
You can adjust the game's speed by clicking on X8 Speeder Icon that'd appear on the screen. You have the opportunity to speed up your games up to 8x depending on how fast you want it to run
Conclusion
There are those times you wish your apps were faster than Flash. Now, with an app like X8 Speeder latest version, this is a possibility.
What makes this app so great is the fact that you can increase your gaming speed 8 times faster than the regular speed.
And with this increased speed comes other amazing things. More achievements to reach. More rewards to win. And more levels to win within fewer minutes.
Download this app now to enjoy high speed. If you already have the old X8 Speeder APK old version, good for you! But, this would be a great time for you to also upgrade for more benefits.