PojavLauncher APK edelweiss-20230928-9484d0c-v3_openjdk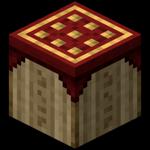 | | |
| --- | --- |
| Name | PojavLauncher |
| Google Play Link | |
| Developer | artdeell |
| Category | Tools |
| Last version | edelweiss-20230928-9484d0c-v3_openjdk |
| Updated | |
| Compatible with | Android 5.0+ |
APK/Mod file request?
Experience the ultimate mobile gaming experience with PojavLauncher APK - the must-have Minecraft Java edition for Android! Download the latest version now.
Overview of PojavLauncher Game
When it comes to experiencing Minecraft Java edition on Android, PojavLauncher stands out as a game-changer. Originating from the constant demand for a seamless transition of the beloved PC game to mobile platforms, this app has successfully bridged the gap. With over thousands of downloads and rising, let's delve deeper into what makes PojavLauncher the go-to choice for gaming enthusiasts
Some key features of PojavLauncher Free
True Minecraft Experience on Android: One of the core features of PojavLauncher is its ability to provide a genuine Minecraft Java Edition experience on Android. Gone are the days when mobile gamers had to envy PC players. Now, every intricate detail, mod, and customization available on PC is at your fingertips.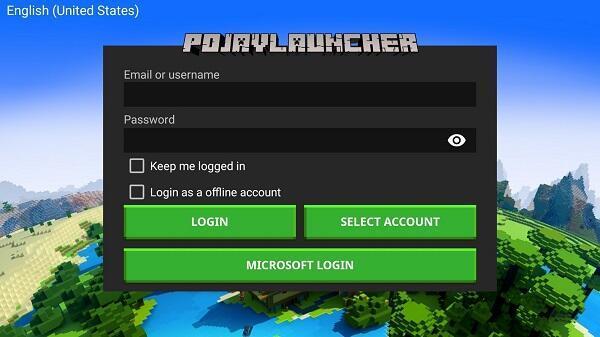 Adaptive Controls: PojavLauncher understands that playing on a touch screen is different from a keyboard and mouse. The adaptive controls allow users to easily switch between various control schemes, ensuring optimal gameplay for everyone regardless of their preferred play style.
Regular Automatic Updates: With technology and games constantly evolving, PojavLauncher ensures you're never left behind. With automatic updates, users are always presented with the latest features, ensuring a contemporary gaming experience.
Extensive Mod Support: What's Minecraft without mods? The application boasts an impressive array of mod supports, ensuring that players can customize their experience just like they would on a PC.
Streamlined Interface: Beyond gameplay, PojavLauncher's user-friendly interface ensures that from installation to actual play, every step is seamless.
Cross-Platform Play: Collaborate with friends, whether they're on their desktop or another mobile device. PojavLauncher breaks barriers, ensuring that distance and device type are never an issue.
Best Tips while Using PojavLauncher For Android
Stay Updated for Smooth Gameplay: One key tip for seamless gameplay is to ensure that you're always using the latest version of PojavLauncher. Regularly check the official site or other trusted platforms to keep abreast of updates.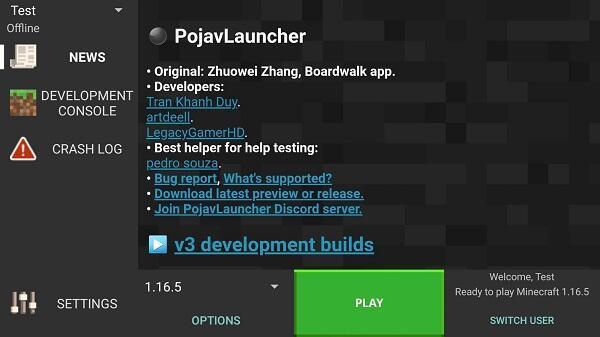 Customize Your Controls: Before diving deep into your adventures, spend a few minutes in the settings. Tailor your controls to match your gameplay style. Whether you're a builder or an explorer, there's an optimal setup for you.
Backup Regularly: Just like on PC, it's essential to back up your worlds. Make it a routine, perhaps at the end of each gaming session, to ensure you never lose your progress.
Explore Mod Communities: Given the extensive mod support PojavLauncher offers, explore forums and communities. Discover the most trending mods and enhance your gaming experience.
Battery Optimization: Minecraft can be resource-intensive. Ensure you optimize your device's battery settings for extended gaming sessions.
Engage with the Community: One of the joys of Minecraft is its vast global community. Engage with other PojavLauncher users, share tips, and collaborate on epic builds.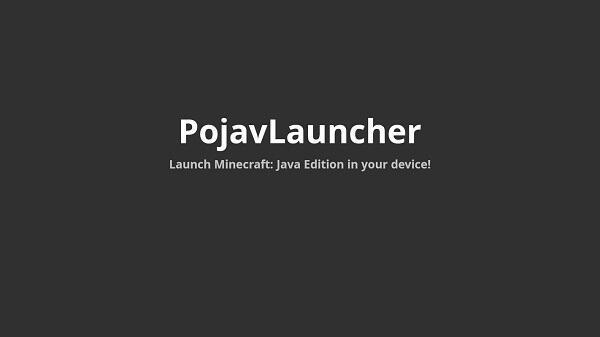 Optimal Storage Management: Given the expansive nature of Minecraft, especially with mods, consider moving the app to external storage or routinely clearing cache to ensure optimal device performance.
Pros and Cons PojavLauncher Latest Version
Pros:
Seamless transition from desktop to mobile.
Regular updates with new features and bug fixes.
User-friendly interface.
Cons:
Might experience slight lag on older Android versions.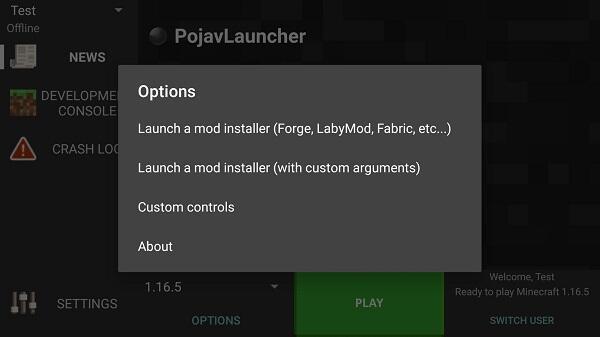 Consumes significant memory space, requiring effective storage management.
Design and User Experience
PojavLauncher is not just about functionality, it's also about aesthetics and user experience. The design is intuitive, ensuring that even a first-time user can navigate effortlessly. Icons are prominently placed, the color scheme is eye-pleasing, and the overall layout promises an immersive user experience. Given its target audience's tech-savvy nature, PojavLauncher has successfully integrated design with functionality.
Conclusion
PojavLauncher, with its myriad of features, user-friendly design, and impeccable user experience, proves to be the quintessential app for Minecraft Java edition enthusiasts on Android. Download the latest version now and step into the world of endless possibilities!