Plants vs Zombies 2 Mod APK 11.0.1 (Unlimited Money)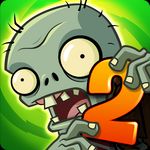 APK/Mod file request?
Join APKTodo's Telegram channel to get the best APK games, as well as the best experiences
Download Plants vs Zombies 2 Mod APK for free and experience the ultimate tower defense game with unlimited money and unlocked plants and zombies.
Introducing Plants vs Zombie 2 APK
This is the second version of PopCap Games' hit Plants vs Zombies game and continues the quintessence of the first game.
Besides, Popcap Games has increased the number of levels to 300 levels with many interesting challenges. When playing Plants vs Zombie 2 APK players need to calculate and arrange the plants in a reasonable way to win.
The game is designed in the direction of 2D graphics combined with a unique character design that makes the scary Zombies also become much more fun. This is also the special point that makes Plants vs Zombie 2 APK accessible to players of all ages around the world.
Special features of Plant vs Zombie 2 APK
Captivating plot
For a defensive strategy game like Plants vs Zombie 2 APK, the plot is usually not a point that gets much attention. But that's why Popcap created an unexpected situation in the plot of PvZ 2.
In the game you will still have to continue to accompany Crazy Dave (the main character of part one) and one day Dave suddenly wants to travel in time to eat the first Taco cake produced in the world.
Just like that, your adventure with Crazy Dave through different periods of history such as: Ancient Egypt, the land of pirates and the wild west with countless distinct types of Zombies.
Excellent graphics and sound
Graphics have always been the strength of titles from Popcap Games. Plants vs Zombie 2 also continues to promote that tradition with graphics that make a deep impression on players.
In this second game, the plants as well as the zombies are more refined in shape and the movement becomes much smoother. Therefore, it also helps to improve the gamer's experience a bit more.
In particular, the sound system of PvZ 2 is also elaborated with many additional lively sounds such as the growls of different types of zombies, the sounds when the plants hit the zombies, the background music attractive,...
Attractive gameplay
The biggest attraction of Plants vs Zombie 2 is the traditional tower defense gameplay, which has added many new features to make the game more attractive and players will not feel bored when playing the game.
The attractive points in the second game can be mentioned as: Skill system that you can use to support plants to kill zombies, upgrade system, breed crops, ....
Diverse map with hidden mini games
In order to increase the attractiveness of the game, Popcap has added many requirements to increase the challenge and replay value for its game. For example, in some levels, you must harvest enough sun, enough stars, ... to be able to open the next map.
In addition, Popcap also adds a feature that allows keys to drop randomly during play. That's why you need to be careful to pick up these keys and open up mini games and new plant seeds.
New varieties of plants and zombies
In addition to the greater number of levels, PvZ 2 also offers you many different types of upgraded plants and zombies.
Each type of tree with different upgrades will have a separate use and are suitable for different defensive situations. As long as players can skillfully combine, an impregnable wall will be built and help you fight zombies with many supernatural powers such as electricity, water, fire, ...
Because of that variety, many players who want to try combining plants together, many different types of tactics can use the plants vs zombies 2 apk versions to experience the game to the fullest.
Extremely useful skill system
In decisive moments, skill will be what helps you to win. Skills in Plant vs Zombie 2 are simply magic leaves that you can collect during the process of fighting Zombie.
These leaves are used to enhance the strength of a plant in a short time, the effect is different when applied to different plants. For example, when you use leaves for sunflowers, the plant will immediately give a lot of sun, or use it for beans to make it shoot faster and more bullets.
Conclude
Plant vs Zombie 2 is one of the best strategy games and worth playing, receiving countless likes and positive reviews from the community. Download Plant vs Zombie 2 Android latest version right here and enjoy exciting moments.
Why limit yourself to Plants vs Zombies 2 when Gacha Life APK beckons with a fresh wave of casual fun?