How to Create Clothes in Roblox and Some Helpful Tips for Playing
What is Roblox?
Roblox is an online entertainment platform featuring a virtual world model and a diverse community, allowing users to create, share, and engage in games made by the community and developers. It's developed and published by Roblox Corporation. This platform enables users to build games, virtual worlds, characters, and content akin to a game development environment.
Within Roblox, players can create and participate in games constructed using the platform's game creation tools. These games can range widely, from action and adventure games to world-building experiences, as well as social and educational games. Furthermore, users can also create items and content like clothing, accessories, and even virtual currency for use within the games.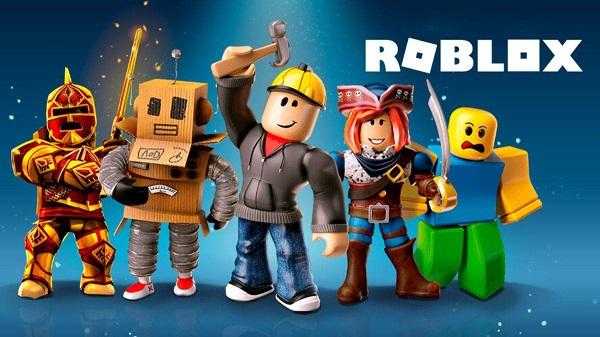 Guide to Creating Clothing in Roblox: Step-by-Step Detailed Instructions
Roblox is not only a diverse entertainment platform but also a creative world where you can express yourself by designing unique outfits for your characters. In this article, we will guide you through the step-by-step process of creating clothing in Roblox in the most detailed way.
Step 1: Prepare Your Roblox Account and Image Editing Tool
Make sure you have a Roblox account and log in to the official Roblox website.

Download and install an image editing tool such as GIMP 2 (free) or Photoshop (paid).
Step 2: Prepare the Clothing Template
First, you need a basic clothing template to work on. Access the Roblox clothing template page through the following link: [template link]

Right-click on the clothing template image and select "Save image as..." to save the image to your computer.
Step 3: Modify the Clothing Template
Open the image editing tool you previously installed.

Open the clothing template image you downloaded from Roblox.

Use the editing tools to add colors, images, or any design elements you want to the clothing.

Ensure that you follow technical guidelines, such as maintaining the clothing dimensions (128x128 for front and back, 64x128 for left, right, bottom, and 128x64 for top and bottom).

Save the clothing with the PNG format and a resolution of 585 x 559 pixels.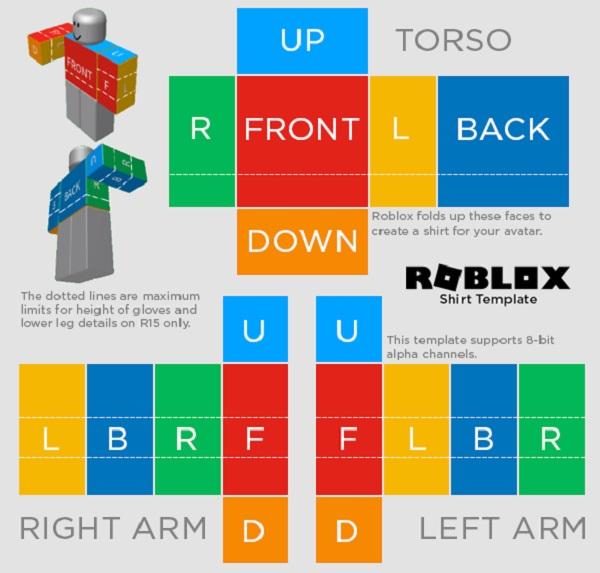 Step 4: Upload the Clothing to Roblox
Log in to your Roblox account on a web browser.

Open the Roblox development page by clicking on the "Develop" tab on the main page.

If you're new, click on the "Continue to Develop page" link.

Select "Shirts" from the "My Creations" list.
Step 5: Upload the Clothing Template
Click the "Choose File" button to select the edited clothing file.

Choose the clothing image file from your computer and click "OK" to confirm.
Step 6: Name and Upload the Clothing
Enter a name for your clothing in the "Shirt Name" text field.

Press the "Upload" button to upload the clothing. Your clothing will be added to your Roblox profile.
Step 7: Check and Use the Clothing
Access the avatar management page in your Roblox account.

You will see your new clothing displayed here. Select the clothing and add it to your character.
Step 8: Test Clothing on an Avatar Dummy (Optional)
In Roblox Studio, open the Plugins tab > click on "Build Rig".

Select the type of clothing you want to test on the Avatar Dummy.

Add the clothing to the Avatar Dummy by adding the Shirt Graphic (T-Shirt), Shirt, or Pants object.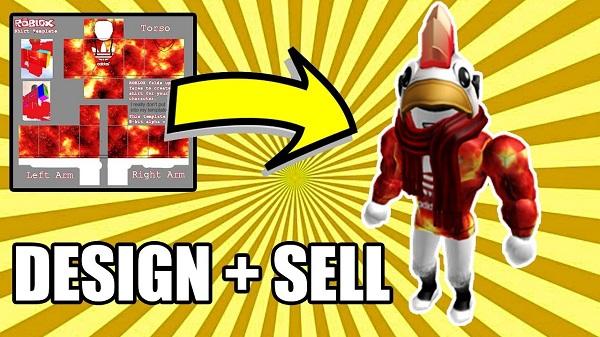 Note:
While editing clothing, pay attention to image dimensions and formats to ensure the clothing displays correctly on your character in Roblox.

Creating and uploading clothing may require a Builders Club account.

To upload clothing, you may need to use Robux or integrate with other supported payment methods in Roblox.
With this detailed guide, you're ready to showcase your creativity and design unique outfits for your characters in Roblox. Explore and share your creativity with Roblox's extensive community!
Some Useful Tips in Roblox
To enhance your gaming experience and improve your gameplay skills in Roblox, here are some useful tips:
Learn About the Games
Before starting a new game, thoroughly read the instructions and gameplay mechanics. Understanding the game's mechanics will help you avoid getting lost and enjoy a better experience.
Regularly check for updates and new information about the game. Changes can affect how you play.
Choose Appropriate Games
Select games that match your interests and skills. If you enjoy adventures, participate in challenging games. If you like competition, shooting games or sports might be your choice.
Understand Multiplayer Games
If you're joining a multiplayer game, learn how to work as a team and interact with other players. Use the chat feature to communicate and discuss with teammates.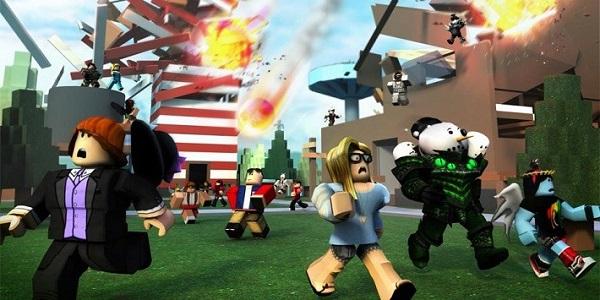 Use Customizations
Roblox allows you to customize your character and game interface. Take advantage of this feature to express your personal style and create a gaming environment to your liking.
Engage in the Community
Join Roblox groups and forums to connect with the gaming community. You can find friends, learn from others, and share experiences.
Learn About In-Game Currencies
Understand the in-game currencies like Robux and other types of items. This will help you manage your finances and avoid overspending.
Play with Friends
Whenever possible, invite friends to play together. Playing with friends not only increases the fun but also helps you complete tasks more easily.
Understand Rules and Regulations
Always abide by Roblox's rules and regulations. Avoid violations to prevent disciplinary actions or bans.
Utilize Special Events and Activities
Participate in special events and activities in Roblox to earn rewards and unique items.
Explore Creative Tools
If you want to develop your own games, learn about Roblox Studio and how to create games. There are plenty of resources and online tutorials available to help you master these skills.
By applying these tips, you'll have the opportunity to fully enjoy the Roblox experience in a comprehensive and effective manner.