FilePursuit APK 2.0.40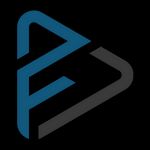 APK/Mod file request?
FilePursuit APK is a free app and an efficient file arrangement and search service that lets you find any file from millions stored online.
Unlock the Power of FilePursuit
Despite the multitude of search engines in today's digital landscape, Google, with its staggering dominance, often overshadows all others. Rarely do the likes of Bing or Microsoft Edge get a mention before Google. But what if you're seeking a distinct and precise tool to find video and audio files? An underappreciated yet remarkable search engine exists - FilePursuit.
FilePursuit is not only accessible via the web but also through its dedicated Android app. This free mobile application offers an unerring file organization and search service, aiding you in tracking down that one elusive file among millions hosted on online servers. Its AI-driven bots update the database daily, scanning myriad free online platforms for various file types.
FilePursuit is essentially a file search engine, fostering a global community that contributes links. It facilitates a deep dive into the internet's vast ocean of files, connecting you with your target file among millions of others.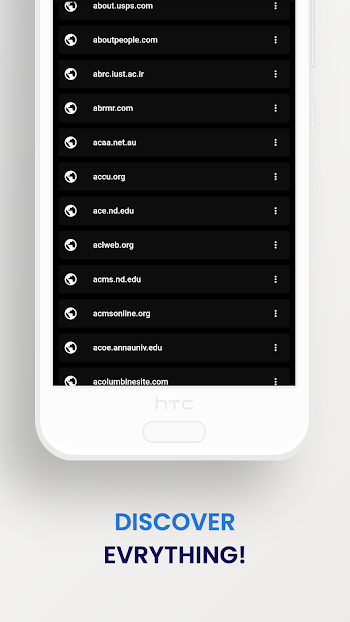 FilePursuit helps save your time by autonomously finding files, saving you from the painstaking task of scanning individual websites one after another. This search engine instantly juxtaposes your search parameters against billions of web pages, yielding rapid results. The ability to conduct numerous searches in quick succession and adjust the parameters as you whittle down the results makes FilePursuit an invaluable tool.
FilePursuit exhaustively mines every free resource across the web, storing comprehensive information about each page indexed. Its inclusive file-centric approach helps uncover hidden gems on obscure websites that might otherwise fly under your radar. Consequently, an abundance of information from search results is a more likely outcome than a scarcity of it.
Utilizing FilePursuit is as straightforward as using any other search engine. Just input your search term in the text box and hit the search button. It promptly presents a list of files matching your search criteria.
FilePursuit does not host any content. It merely offers access to pre-existing files, much like other search engines.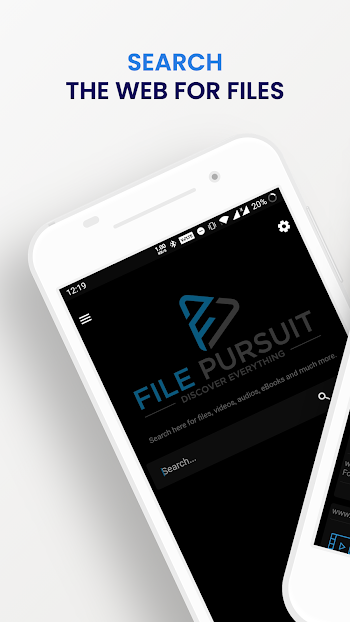 When you use FilePursuit, you receive a list of relevant files along with links to access them. Its integrated library facilitates saving links and downloads, further enhancing your search capabilities. The software collates all necessary information in a single location, allowing for access to news and updates.
Why Choose FilePursuit?
Excellent Alternative to App Stores:
FilePursuit is a superior alternative to traditional App Stores. It offers direct download links, making it an excellent choice for users disenchanted with typical App Stores. Unlike Google, which lists website links in its search results, FilePursuit directly provides download links, saving you from the hassle of hunting down the correct download URL amidst a sea of advertisements.
Discover Unseen Files:
FilePursuit's search capability is nothing short of incredible. It can unearth an array of files, including expansive directories featuring music from a multitude of artists to private text files that warrant careful handling. It occasionally unearths genuinely unusual finds.
No Copyright Infringements:
Although mainstream content is more readily available, FilePursuit ensures there are no copyright infringements. While the site does not host copyrighted content, it remains responsive to takedown requests.
Ease of Use:
FilePursuit is remarkably user-friendly. Its straightforward interface guarantees a seamless experience, enabling accurate file searches at the touch of a button.
FilePursuit Features
Efficient Search: High-quality search engine that quickly and accurately finds files with minimal input!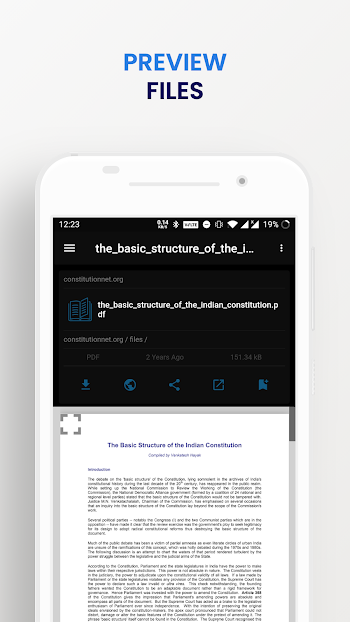 Global Availability: Available in numerous countries including India, the United States, Japan, Australia, and the United Kingdom.
Cross-Platform Support: Supports a variety of platforms including iOS, Windows, Android, and web-based capabilities.
Mobile Accessibility: Download FilePursuit on your mobile device to access expert features on the go.
Well-Organized: User-friendly interface offers precise organization features for easy access.
Privacy Assured: As FilePursuit hosts no content, it offers no tracking capabilities.
Accurate Results: Boosts productivity by delivering accurate results in a short period.
Updated features on the Play Store include:
Complete overhaul of the UI
Full dark mode integration
Complete Android TV support
Automated search suggestions
Enhanced video preview controls
Audio and eBook previews for preferred file formats
Video casting capabilities
In-app subscription
Toggle for Video Autoplay
Copy original URL
Option to use phone browser instead of the inbuilt app browser
Major bug fixes
Russian language support
Adjustable downloader settings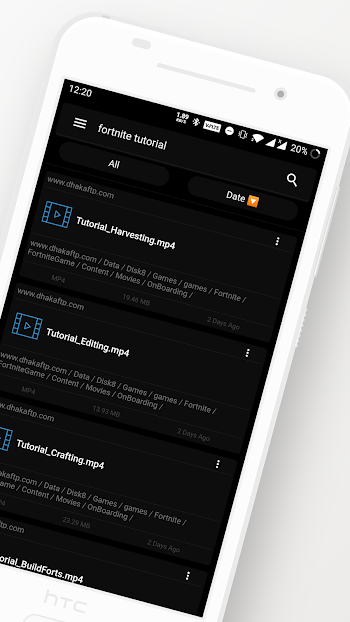 Updated TV remote controller support
Conclusion
FilePursuit, with its free basic subscription and a Pro subscription available at $19.99 monthly, is an excellent tool for enhancing your file search capabilities. The Pro subscription offers an ad-free experience, allowing you to focus on finding the files you need.
While still a modest contender in the search engine market, with daily hits ranging from 7,000 to 10,000, FilePursuit is equipped to handle up to five times this traffic, with server upgrades capable of managing such spikes within minutes. Download FilePursuit today and witness firsthand the significant enhancements this robust application can bring to your search engine experience