Bluetooth Le Spam APK 1.0.6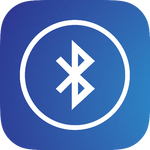 APK/Mod file request?
Join APKTodo's Telegram channel to get the best APK games, as well as the best experiences
Download the latest version of Bluetooth Le Spam APK for Android today! This cutting-edge app lets you send spam messages to other Bluetooth devices.
About Bluetooth Le Spam APK
The latest iteration of Bluetooth Le Spam APK marks a noteworthy advancement in Bluetooth technology, designed to enhance the experience of Android users. This version isn't merely a software update; it's a comprehensive revamp that transforms how we use Bluetooth on our devices.
Targeted at a tech-aware audience, this application shines with its smooth integration and user-focused design. It's ideal for both avid gamers and app enthusiasts, providing a tailored experience that addresses their specific requirements with proficiency. The newest release of Bluetooth Le Spam APK introduces various new features and enhancements, establishing it as an essential tool for anyone seeking to improve their device's Bluetooth functionality.
Overview of Bluetooth Le Spam Free
The Bluetooth Le Spam Free version offers a glimpse into the future of wireless connectivity. Each update of this free version brings new enhancements, refining the user experience to a polished sheen. The focus here is on smoother operation, fewer bugs, and an overall performance that is both reliable and robust.
The developers' commitment to excellence is evident in every aspect of this version. From enhanced stability to new, exciting features, Bluetooth Le Spam Free is designed to leverage the full potential of Bluetooth technology, making it an essential tool for those eager to push the boundaries of what their devices can do.
Features of Bluetooth Le Spam for Android
Bluetooth Le Spam APK for Android stands as a hallmark of innovation in Bluetooth technology, specifically designed for the dynamic and tech-savvy generation. Here's an in-depth look at its standout features:
Microsoft Swift Pair Integration: Expanding its utility, the app simulates Microsoft Swift Pair, facilitating swift recognition by Windows systems. This feature is particularly beneficial for users who frequently switch between Android and Windows devices, ensuring seamless connectivity.
Advanced TX Power Level Customization: Utilizing the official BLE API, this feature allows users to adjust the TX power level, which is pivotal in determining the range and strength of the Bluetooth signal. The app ingeniously works within the API's limitations to maximize your device's Bluetooth reach, demonstrating a profound understanding of BLE technology.
User-Friendly Interface: The app is crafted keeping the end-user at the forefront. Its intuitive design ensures a seamless experience, offering straightforward navigation and simplicity. This approach is in perfect harmony with contemporary standards in app development, making it an ideal choice for both new and seasoned users.
Energy-Efficient Operation: The app's integration with BLE technology underscores a commitment to energy efficiency. This ensures that your device's battery life is used judiciously, allowing for prolonged periods of connectivity without frequent recharging, a crucial factor for gamers and heavy app users.
Customizable Notifications and Alerts: This feature allows users to set personalized notifications for different devices or applications, ensuring that they stay informed without being overwhelmed by irrelevant alerts.
Location-Based Connectivity Options: Bluetooth Le Spam APK can adjust your device's Bluetooth settings based on location, enabling automatic connection or disconnection to specific devices when you enter or leave certain areas.
Advanced Multi-Device Connectivity: This application streamlines the management of various Bluetooth-enabled devices. Users can effortlessly switch between gadgets such as headphones, speakers, and smart wearables. This convenience eliminates the need for repetitive pairing, enhancing user experience and efficiency.
Robust Data Protection Features: Prioritizing user security, the app introduces enhanced measures to protect your data during Bluetooth interactions. These features are crucial for users who value their privacy and the integrity of their data. This heightened security ensures peace of mind in all your Bluetooth transactions.
Best Tips While Using Bluetooth Le Spam Mobile
To enhance your experience with Bluetooth Le Spam APK, here are some essential tips:
Prioritize Security: Always keep your Bluetooth disabled when not in use. This prevents unauthorized pairings and potential security breaches, ensuring your device's safety.
Discerning Connectivity: Be selective about the devices you pair with. Always confirm the authenticity to avoid connections with potentially harmful devices.
Update Regularly: Stay updated with the latest version of the app. Each update brings new features and security improvements that enhance your experience and protect your device.
Manage Permissions Wisely: Be mindful of the permissions you grant to the app and connected devices. Only allow necessary access to protect your personal information.
Optimize Battery Usage: Although the app is designed for energy efficiency, keep an eye on your device's battery usage. Adjust settings within the app to balance performance and power consumption.
Explore All Features: Take time to explore and understand all the features offered by the app. Familiarizing yourself with its capabilities can greatly enhance your overall experience.
Respect Privacy and Ethical Usage: Use the app's messaging and connectivity features ethically. Respect the privacy of others and avoid sending unsolicited messages or data.
Backup and Sync: Utilize the app's backup and sync features to ensure your settings and preferences are saved, especially when switching between devices.
Seek Support When Needed: If you encounter issues or have questions, don't hesitate to seek support from the app's help center or user community. This can enhance your understanding and use of the app.
Share Feedback: Provide feedback to the developers. Your input can help improve future versions of the app, making it more aligned with user needs and expectations.
Pros and Cons of Bluetooth Le Spam Latest Version
Pros:
Internet-independent functionality ensures uninterrupted connectivity.
Energy-efficient operation, thanks to BLE technology.
A user-friendly design that caters to a diverse audience.
Cons:
Limited communication range due to the nature of Bluetooth technology.
Ethical considerations regarding the use of creative messaging features.
Design and User Experience

The Bluetooth Le Spam APK excels in providing a user-friendly experience. The design is modern, intuitive, and perfect for young, dynamic users. The attention to detail in the interface ensures that even those new to Bluetooth technology will find it easy and enjoyable to use.
Conclusion
Bluetooth Le Spam APK is an innovative and essential application for Android users, especially for the younger, tech-oriented audience. It seamlessly blends advanced features with user-friendly design, making it a standout choice in Bluetooth technology. Whether for gaming, app development, or daily use, this application promises to enhance your digital experience.