Discover everything you need to know about AndroRat APK the cutting-edge app for Android. Dive into its features, and download the latest version today!
About AndroRat App
In the era of digitalization, we are presented with an abundance of tools and software, among which AndroRat distinguishes itself as a pioneering application crafted explicitly for Android users. This software has garnered popularity among tech aficionados and the gaming community due to its versatile functionalities and user-friendly nature.
AndroRat is not merely an application; it represents a transformative shift for Android users. Characterized by its accessible interface and robust features, it has rapidly emerged as an indispensable asset for those aiming to unlock the maximum capabilities of their Android devices. In this comprehensive guide, we will delve into the various facets of AndroRat.
Overview of AndroRat Free
Firstly, understanding AndroRat's inception is vital. Stemming from a blend of Android and Remote Access Tool (RAT), the app offers unparalleled access to Android devices remotely, ensuring users have full control even when not physically present with the device. Its capabilities range from accessing text messages, call logs, and even triggering server connections.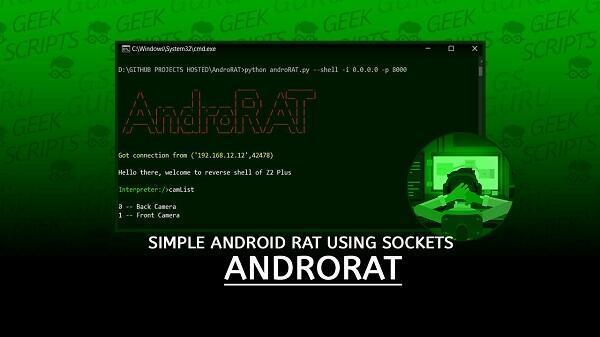 Its widespread acclaim isn't merely due to its name but also its performance, stability, and security. AndroRat seamlessly integrates with the Android ecosystem, making it an irreplaceable asset for Android aficionados.
Some important features of AndroRat APK
Remote Control: AndroRat allows users to control their device from anywhere, offering functionalities like reading and sending messages, making and recording calls, and much more.
Device Tracking: With integrated GPS tracking, it's never been easier to locate a lost or misplaced device.
Data Retrieval: Lost your data? AndroRat has got you covered. Retrieve lost or deleted files with just a click.
Stealth Mode: Operate without the device user's knowledge, ensuring your activities remain discreet and undetected.
Server Connection Triggering: AndroRat can trigger server connections, allowing seamless data transfer and communication.
Camera Control: AndroRat offers the power to activate the camera remotely. You can take pictures or even record video, all without alerting the device user.
Notification Access: Stay updated with what's happening on the device. Get real-time notifications for messages, calls, apps, and more.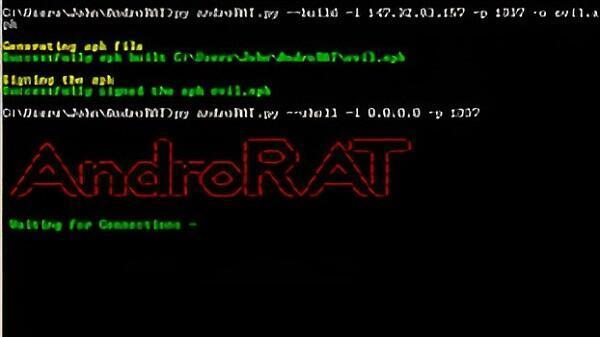 Multi-Device Management: AndroRat isn't limited to just one device. You can manage and monitor multiple devices simultaneously.
Secure Data Storage: All the data accessed and retrieved is stored securely using advanced encryption, ensuring utmost privacy.
Battery Efficient: Despite its powerful capabilities, AndroRat is designed to consume minimal battery, ensuring the device remains charged for longer.
Best Tips while Using AndroRat Mobile
When diving into AndroRat, there are several tips and tricks to enhance the experience:
Stay Updated: Always ensure you have the latest version of AndroRat downloaded. Regular updates not only offer new features but also security patches.
Utilize Stealth Mode: To maintain discretion, always activate the stealth mode, especially if monitoring is essential.
Regular Backups: Use AndroRat to routinely back up your data, ensuring you never lose precious information.
Customize Settings: Dive into the settings menu and tweak according to your preferences. AndroRat offers a myriad of customization options to tailor your experience.
Keep An Eye On Notifications: Make use of the notification feature. This ensures you don't miss out on any vital information or activity happening on the device.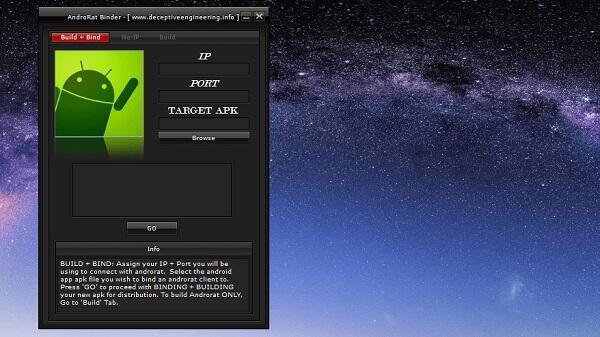 Secure Your AndroRat Account: Always use a strong password and regularly change it. This ensures that your monitoring activities remain confidential and secure.
Pros and Cons AndroRat Latest Version
Every app comes with its highs and lows, and AndroRat is no exception:
Pros:
Versatility: Suitable for both personal and professional use. Whether it's for monitoring your children or managing company devices, AndroRat has got you covered.
Regular Updates: The developers are constantly refining and adding new features, ensuring the app remains on the cutting edge.
Highly Functional: AndroRat boasts an array of features that enhance user experience.
User-Friendly: Its intuitive interface ensures even non-tech-savvy individuals can navigate without hitches.
Cons:
Steep Learning Curve: For some, the vast array of features might be overwhelming initially. It takes time to fully understand and utilize all that AndroRat offers.
Potential Privacy Concerns: If misused, AndroRat can intrude on someone's privacy. Always ensure ethical use.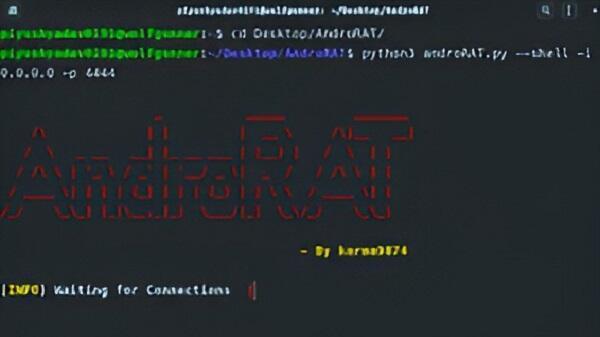 Requires Internet: For optimal functionality, AndroRat requires a steady internet connection.
Compatibility Issues: Some older Android versions might not support all AndroRat features.
Design and User Experience
The design philosophy behind AndroRat prioritizes user experience. With a sleek and modern interface, the app ensures users can quickly identify and access its myriad features. The dark-themed UI is not only pleasing to the eyes but also battery efficient for OLED screens.
Navigating through AndroRat is a breeze. The structured layout, coupled with responsive buttons and swift animations, results in an unmatched user experience. The developers have meticulously optimized the app, ensuring minimal lag and a smooth operation.
Conclusion
Amidst the extensive array of Android applications, AndroRat stands out as a guiding light for those in pursuit of extensive control over their devices. The amalgamation of its features and its user-oriented architecture renders it a prerequisite. Regardless of whether you are a technology enthusiast, a gamer, or simply an individual aiming to exploit the full capabilities of their device, AndroRat is the go-to solution. Download the latest version and commence your smooth Android experience!