WhatsApp Plus APK v17.57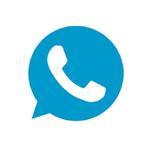 | | |
| --- | --- |
| Name | WhatsApp Plus |
| Developer | AlexMods |
| Category | Communication |
| Last version | v17.57 |
| Updated | |
| Compatible with | Android 4.3+ |
APK/Mod file request?
Join APKTodo's Telegram channel to get the best APK games, as well as the best experiences
Download WhatsApp Plus APK today and experience the incredible features and tools that this cloned version of the app has to offer!
About of WhatsApp Plus App
WhatsApp Plus is a renowned modified version of the original WhatsApp, stepping up to address the constraints users experience with the official application. This app isn't available on the Google Playstore but fear not! It's easily downloadable from the web, offering a treasure trove of features and customizations that make communication more engaging and personalized. It's not just about sending messages; it's about expressing yourself in a way that the standard WhatsApp could never allow. Dive deep as we unravel the magic behind WhatsApp Plus.
Overview of WhatsApp Plus Free
In the ever-evolving digital age, WhatsApp Plus emerges as a beacon of innovation and user-centric design. Building on the foundation laid by the official WhatsApp, this modified version takes a giant leap, offering features that are tailored to meet the diverse needs and preferences of its global user base. It breaks the shackles of limitations, offering an enriched experience that goes beyond mere messaging. Whether it's customization, enhanced media sharing, or privacy features, WhatsApp Plus stands tall, challenging the status quo and redefining instant messaging.
The features of the application WhatsApp Plus APK
Enhanced Media Sharing:
Say goodbye to restrictions! Send large multimedia files without a hitch and download images in their pristine quality.
Share memories, experiences, and moments without compromising on quality. It's about reliving moments, not just viewing them.
Privacy Features:
Take control of your online presence. Hide your profile picture and online status from selected contacts and view deleted messages and statuses.
Guard your privacy, control what you share, and communicate with peace of mind. It's about being secure in a digital world.
Auto-Reply and Language Translation:
Communicate smartly with the auto-reply feature and break language barriers with the integrated translator.
Be responsive, be understood, and connect with people from different cultures and languages. It's about being a global citizen.
Extended Group Features:
With WhatsApp Plus, experience the joy of enhanced group management! Set up group video calls with more participants and manage group settings with advanced admin controls.
Relish the comfort of connecting with friends, family, or colleagues in a group setting without any hassle. It's about fostering communities and building connections.
Advanced DND (Do Not Disturb) Mode:
Activate the DND mode to disable internet connection for WhatsApp Plus alone, granting you the tranquility you deserve.
Enjoy your solitude or focus on your work without any interruptions. It's about balancing connectivity and personal time
Best Tips while Using
Stay Updated: Keep your app updated to enjoy the latest features and avoid any potential bans. It's about being ahead of the curve and enjoying a seamless experience.
Dive into the settings, check for updates, and ensure you're using the latest version. It's about being proactive, not reactive.
Customize Wisely: Explore the customization options, but remember, simplicity is key. It's about making a statement, not creating clutter.
Choose themes and fonts that reflect your personality and ensure readability. It's about being stylish yet practical.
Backup Regularly: Safeguard your chats by backing them up regularly. It's about securing memories and important conversations.
Navigate through settings to set up automatic backups. It's about being prepared and preventing data loss.
Utilize DND Mode Wisely: Make the best use of the DND mode to find your peace. It's about enjoying quiet moments in a connected world.
Activate it when needed and balance your social and personal life. It's about creating boundaries and respecting your time.
Pros and Cons WhatsApp Plus Latest Version
Pros:
Unparalleled Customization: Express yourself like never before with extensive customization options.
Enhanced Privacy: Take control of your online presence with advanced privacy features.
Superior Media Sharing: Share memories and experiences without compromising on quality.
Cons:
Availability: Not available on the official app stores, requiring manual download and installation.
Potential Bans: Risk of being banned if not regularly updated to the latest version.
Design and User Experience
WhatsApp Plus doesn't just talk the talk but walks the walk when it comes to design and user experience. The app offers a visually appealing interface that can be customized to reflect the user's style and preferences. The extensive collection of emojis and stickers adds a touch of creativity to conversations, while the advanced privacy features ensure a secure communication environment. The seamless media sharing and language translation features further enhance the user experience, making every interaction a delight.
Conclusion
WhatsApp Plus stands as a testament to what instant messaging apps can achieve when user needs are placed at the forefront. It breaks boundaries, offers unparalleled features, and provides a user experience that is unmatched. Whether you seek customization, enhanced privacy, or superior media sharing, WhatsApp Plus is your go-to app. Embrace the change, download now, and step into a world where communication is not just about words, but about expressing your true self.