Snack Video APK 9.10.30.533105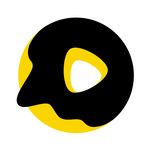 APK/Mod file request?
Join APKTodo's Telegram channel to get the best APK games, as well as the best experiences
Download the latest version of Snack Video APK for Android today! This trending video app offers a wide variety of features, including short videos,...
About Snack Video APK
Snack Video APK emerges as a groundbreaking video-sharing platform, revolutionizing the way we engage with short-form content. This application, a brainchild of Kuaishou Technology, resonates deeply with a generation that thrives on quick, entertaining, and interactive media. Originating from Beijing, China, Snack Video has quickly gained traction across Asia, especially in India, Pakistan, Indonesia, and Malaysia, rivaling global giants like TikTok and Instagram Reels.
Overview of Snack Video Free
Constantly evolving, Snack Video Free stands out with its seamless integration of new features and updates. This version, tailored for a dynamic audience, offers an enriched user experience, fostering a space for creativity and connection. It's not just an app; it's a community hub where users can explore and engage with diverse content, reflecting the vibrant cultural tapestry of its user base.
Features of Snack Video for Android
Snack Video for Android is a vibrant playground for digital creativity and social interaction. Let's delve into its comprehensive features that cater to a diverse user base:
Effortless Video Creation: Users can craft their stories in bite-sized clips ranging from 15 to 60 seconds. The app is packed with a wide range of effects, filters, and soundtracks, making video creation a breeze for both beginners and seasoned creators.
Wide Array of Sharing Options: Beyond creating, Snack Video empowers users to share their creations across various platforms, including Facebook, Instagram, and Twitter. This feature extends the reach of content, offering greater visibility and engagement.
Personalized Content Discovery: Snack Video's intelligent algorithm curates a feed that aligns with users' interests and viewing history. This personalized approach ensures that every scroll introduces users to new, engaging content tailored to their preferences.
Robust Community Interaction: At its core, Snack Video fosters a sense of community. Users can follow, interact with, and even collaborate with fellow creators. This feature not only enhances user engagement but also aids in building a network within the app.
Diverse Video Categories: Whether you're into comedy, fashion, beauty, or food, Snack Video's extensive content library has something for everyone. Users can explore and create content in a variety of genres, reflecting the diversity of the app's user base.
Ad-Free User Experience: Snack Video ensures an uninterrupted experience by keeping the platform ad-free. This approach prioritizes user satisfaction, making content consumption more enjoyable.
Professional Editing Tools: With a suite of advanced editing tools, users can enhance their videos to professional standards. Features like cropping, adding effects, and incorporating music elevate the overall quality of the content.
Language Inclusivity: Understanding the importance of accessibility, Snack Video supports multiple languages, making it a truly global app. This feature breaks language barriers, allowing a wider audience to enjoy the app.
Assured Data Security: Snack Video takes user privacy seriously. The app adheres to strict data protection policies, ensuring the safety and confidentiality of personal information.
Best Tips while Using Snack Video Mobile
To maximize your experience on Snack Video, here are some practical tips:
Mindful Content Creation: When creating videos, be mindful of the content you share. Align your creations with community guidelines to ensure a positive environment for all users.
Engage with the Community: Actively engage with other users by liking, commenting, and sharing videos. Building connections can enhance your presence on the platform.
Utilize Editing Tools: Experiment with the app's editing tools to make your videos stand out. A well-edited video can significantly increase your visibility and follower engagement.
Explore Varied Content: Don't limit yourself to one genre. Exploring and creating diverse content can attract a broader audience and keep your feed interesting.
Participate in Challenges and Events: Snack Video often hosts challenges and events. Participating in these can increase your visibility and provide a fun way to engage with the community.
Customize Your Feed: Take advantage of the app's customization features. Tailor your feed to display content that interests you, making your experience more enjoyable.
Practice Safe Sharing: Be cautious with the personal information you share in your videos or profile. Maintaining your privacy is crucial.
Creative Collaboration: Collaborate with other creators. This can open doors to new creative ideas and expand your follower base.
Monitor App Permissions: Regularly check and adjust the app permissions to ensure it only accesses necessary information.
Pros and Cons of Snack Video Latest Version
Pros:
Rich Content Variety: A vast library of entertaining and diverse videos.
Seamless Sharing: Easy video downloading and cross-platform sharing capabilities.
Robust Editing Suite: A range of tools for enhancing video quality.
Cons:
Regional Limitations: Accessibility issues in non-supported countries.
Potential Technical Glitches: Occasional bugs and operational hiccups.
Design and User Experience
The design of Snack Video APK emphasizes user-friendliness, featuring an intuitive interface tailored to a youthful audience. Its modern and sleek design, combined with an efficient user interface, provides a seamless and captivating user experience. The app's commitment to both aesthetic and practical design elements highlights its attractiveness to a generation that appreciates a blend of style and functionality.
Conclusion
Snack Video APK stands as a testament to the ever-evolving landscape of mobile entertainment. Balancing creativity, community, and connectivity, it offers a platform that's both entertaining and empowering. While mindful of its minor drawbacks, the app's strengths in providing a diverse, user-friendly, and innovative video-sharing experience are undeniable. For the young, enthusiastic, and tech-savvy, Snack Video APK is a gateway to a world of endless possibilities in mobile entertainment.