Yono Rummy APK 2.0.1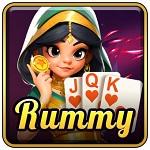 | | |
| --- | --- |
| Name | Yono Rummy |
| Developer | Teen Patti Yono |
| Category | Casino |
| Last version | 2.0.1 |
| Updated | |
| Compatible with | Android 5.0+ |
APK/Mod file request?
Join APKTodo's Telegram channel to get the best APK games, as well as the best experiences
Yono Rummy APK - India's rapidly growing Rummy platform! Experience traditional gameplay with a modern twist. Why wait? Download now for hours of endless fun!
About Yono Rummy Game
Yono Rummy APK has skyrocketed in popularity, becoming one of India's premier online Rummy game platforms. Rooted deeply in the Indian entertainment culture, Yono Rummy provides players with an authentic Rummy experience while introducing novel features tailored for today's digital age. With millions of users across the nation, it's evident that Yono Rummy has managed to strike the perfect balance between maintaining traditional values and adopting contemporary gaming standards.
Overview of Yono Rummy Free
The game is more than just another card application; it's a tribute to India's beloved Rummy game. As players delve into this platform, they are introduced to various Rummy variations, including the popular 13 Card Indian Rummy. But beyond the game itself, Yono Rummy stands out as a community. It's a digital hub where enthusiasts come together to compete, learn, share, and express themselves, all in a safe, secure, and visually appealing environment.
Features List of Yono Rummy APK
Diverse Game Selection: Whether it's the classic Indian Rummy, Points Rummy, Deals Rummy, or Pool Rummy, Yono Rummy ensures a game type to match every player's preference.
Exciting Contests and Rewards: Regular contests breathe life into the platform. Players not only get a platform to exhibit their skills but also stand a chance to clinch enticing rewards including cash, merchandise, and more.
A Thriving Community Platform: Beyond just card games, Yono Rummy is a rendezvous for enthusiasts. Players can discuss strategies, share personal game anecdotes, and even forge new friendships.
Intuitive Interface: Simplicity is key. The platform is designed ensuring even those new to Rummy can navigate effortlessly. Clear icons, easy-to-understand instructions, and a seamless layout enhance the user experience.
On-the-Go Gaming: Whether you're commuting, on a lunch break, or just lounging, with Yono Rummy APK on your mobile, Rummy entertainment is always a tap away.
Dedicated Customer Support: Any issue, any query, the 24/7 customer support ensures smooth gameplay and quick resolution.
Trial before Investment: Unsure about diving in? The platform offers free trial games, giving players a glimpse of what awaits in the full version.
Interactive Tutorials: For those unfamiliar with the game rules, Yono Rummy offers interactive tutorials, easing players into the world of Rummy.
Customizable Profiles: Players can personalize their profiles, adding a touch of individuality to the game.
Best Tips while Playing Yono Rummy Online
Master the Basics: Before diving deep, ensure you're well-versed with the basic rules of Rummy. Utilize the platform's tutorials to get a clear understanding.
Practice Regularly: The more you play, the better you become. Make use of the free games to hone your skills without any stakes.
Engage with the Community: The community is a treasure trove of knowledge. Engage in discussions, learn new strategies, and get insights on common player mistakes.
Participate in Tournaments: Once confident, participate in tournaments. They not only offer bigger rewards but also expose you to a diverse range of players and strategies.
Stay Updated: Regularly check the platform for any updates or new features. This ensures you're always in sync with any changes or additions.
Set Limits: While the game is engaging, it's essential to play responsibly. Set time and monetary limits for yourself.
Stay Calm and Patient: Rummy requires a clear mind and patience. Even if the cards are not in your favor, stay calm, and play strategically.
Regularly Analyze Your Games: Post-game, take a moment to analyze your moves. Recognize areas of improvement and work on them in subsequent games.
Use Advanced Features: As you become a seasoned player, explore advanced features of the app to enhance your gameplay further.
Stay Safe: While the platform is secure, always ensure your personal details remain confidential and avoid sharing them with other players.
Pros and Cons Yono Rummy Latest Version
Pros:
Global Community: Engage with a vast network of players.
Rewarding Experiences: Regular contests with worthwhile rewards.
High Flexibility: Play anytime, enhancing user convenience.
Cons:
Internet Dependency: A stable connection is a must for uninterrupted gameplay.
Luck Factor: Despite being skill-centric, luck can sometimes influence outcomes.
Mandatory Registration: To access all features, an account set-up is required.
Design and User Experience
Yono Rummy APK's design stands out with its sharp graphics and vibrant colors, creating an immersive gaming environment. Each card, button, and chart is crafted with precision, ensuring visual clarity. Sound and visual effects are seamlessly integrated, making actions like drawing and discarding cards exhilarating. The unique design across Rummy variations ensures a fresh experience for every game type. Above all, the user-centric interface guarantees a smooth and intuitive gameplay experience, minimizing any potential learning curve.
Conclusion
Yono Rummy APK is not just a game; it's an experience. Merging traditional Rummy with modern-day features, it offers players a unique and memorable gaming journey. Whether you're a seasoned player or a newcomer, Yono Rummy promises hours of engaging gameplay. It's time to dive into the Rummy world like never before!