The Elder Scrolls Castles APK 0.0.1.3834643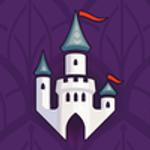 APK/Mod file request?
Join APKTodo's Telegram channel to get the best APK games, as well as the best experiences
The Elder Scrolls Castles APK is a new mobile game that lets you build your own medieval empire. Download now and start building, battling, and ruling!
About of The Elder Scrolls Castles Game
Step into the enchanting world of The Elder Scrolls: Castles APK, where each decision carves the path to your legacy. Developed by Bethesda Game Studios – the masterminds behind iconic titles like Skyrim – this mobile game invites players to build, manage, and defend their own castle amidst a backdrop of mystery and magic.
This immersive journey lets you create a narrative that spans generations, as you keep a close eye on your subjects, fend off potential assassination attempts, and uphold the tranquility within your dynasty. With the balance of power delicately hanging in your hands, every choice matters. Will you be a benevolent ruler, providing food to struggling kingdoms, or will internal conflicts demand your undivided attention?
From customizing your castle to engaging in thrilling battles against The Elder Scrolls' classic adversaries, this game offers a rich blend of adventure, strategy, and storytelling. Brace yourself as you uncover the secrets of this magical land, craft legendary items, and watch your kingdom flourish through the ages.
Overview of The Elder Scrolls: Castles Free
The Elder Scrolls: Castles APK is not just a game; it's a universe waiting to be explored. The rich 3D graphics and detailed environment design immerse players in a vibrant world filled with castles, landscapes, and mythical creatures. The special effects, ranging from flickering lights to the mysterious shadows, heighten the game's allure, ensuring every moment is laden with excitement.
In this multifaceted gameplay, players assume the dual role of a castle architect and a dynasty manager. The freedom to design, expand, and decorate your castle is coupled with the responsibility of maintaining order, making resourceful decisions, and safeguarding your lineage from potential threats.
The journey is interspersed with epic quests and battles, as players equip heroes with formidable gear to face off against legendary enemies. The loot collected aids in the kingdom's growth, bringing you a step closer to becoming a revered ruler in this fantastical world.
Some key features of The Elder Scrolls Castles APK
Dynasty Building: Develop a narrative that spans across generations, maintain order and happiness, and protect the ruler from threats and discontent.
Castle Management: Customize and expand your castle, decorate it with lavish items and monuments, and ensure sufficient resources for growth.
Decision-Making: Make impactful decisions that shape your legacy, manage resources wisely, and resolve internal and external conflicts.
Epic Quests and Battles: Create and equip heroes, combat classic Elder Scrolls enemies, and collect valuable loot for kingdom advancement.
3D Graphics and Environment Design: Enjoy detailed and vibrant world-building, enhanced by special lighting and shadow effects.
User-Friendly Interface: Experience seamless navigation and interaction with a touch-screen optimized interface.
Best Tips while Playing The Elder Scrolls Castles Online
Strategic Planning: Prioritize tasks and resources, balance internal and external kingdom affairs, and plan for long-term success.
Hero Development: Strategically equip your heroes, and continually upgrade their gear and abilities for optimal combat efficiency.
Castle Customization: Focus on implementing both aesthetic and functional upgrades, and ensure that resource stations are adequately managed.
Decision Impact Awareness: Always consider the long-term consequences of your choices and balance benevolence with kingdom security.
Time Management: Allocate your time efficiently to witness growth and achievements in your castle and dynasty.
Pros and Cons The Elder Scrolls Castles Latest Version
Pros:
Rich Elder Scrolls Experience: Authentic Elder Scrolls adventure on mobile.
Creative Freedom: Satisfying castle customization and building.
Diverse Gameplay: Blend of management, adventure, and combat.
Cons:
Potential Payments: Presence of in-app purchases may pressure spending.
Time-Consuming: Requires significant time investment for growth and achievements.
Design and User Experience
The Elder Scrolls: Castles APK presents an enchanting design and user experience. The meticulous attention to detail in the environments, characters, and special effects showcases Bethesda's commitment to quality. The 3D graphics breathe life into the magical world, with each castle and landscape meticulously crafted.
The user interface is optimized for mobile devices, ensuring seamless navigation and accessibility. The balance between aesthetic appeal and functionality is evident, allowing players to immerse themselves fully in this captivating realm.
Looking for another simulation experience after completing The Elder Scrolls Castles? Dive into the intricate world of Idle Office Tycoon APK and continue your virtual adventure.
Conclusion
The Elder Scrolls: Castles APK emerges as a vivid tapestry of strategy, adventure, and storytelling, inviting players into a world brimming with magical allure and multifaceted gameplay. Crafted with attention to detail, it provides a potentially immersive Elder Scrolls experience on mobile platforms. The journey of building, managing, and defending a kingdom is laden with opportunities for creative expression and strategic decision-making. However, the prospective player should weigh the considerations of in-app purchases and the time commitment required for witnessing substantial growth and achievements. For aficionados of the Elder Scrolls series and newcomers alike, delving into The Elder Scrolls: Castles APK might promise a compelling and enriching journey, subject to verification of the game's authenticity and source. Always remember to validate the legitimacy of the games and only download from trusted sources.