Tele Latino TV APK 3.6.1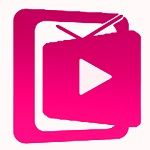 | | |
| --- | --- |
| Name | Tele Latino TV |
| Developer | TeleLatino |
| Category | Entertainment |
| Last version | 3.6.1 |
| Updated | |
| Compatible with | Android 4.4 + |
APK/Mod file request?
Join APKTodo's Telegram channel to get the best APK games, as well as the best experiences
Tele Latino APK is the best way to stay connected to your Latin American roots. Watch your favorite TV shows and movies from home or abroad, for free.
Introduction to Tele Latino APK
Tele Latino TV APK is a renowned IPTV app that delivers a plethora of TV channels primarily from the Spanish-speaking world.
Designed exclusively for the Latino community, this app allows residents from countries like Mexico, Colombia, Uruguay, Chile, Peru, Bolivia, Ecuador, and Nicaragua to stream movies, TV shows, soap operas, sports, and news channels for free. The necessity for cable or satellite TV subscriptions is effectively negated.
The app provides a comprehensive library of entertainment choices. From movies and TV episodes to sports, news, and music, Tele Latino TV APK leaves no stone unturned. The user-friendly interface and constantly updated content make it an appealing option for viewers.
Key Features of Tele Latino TV APK
Wide Channel Selection: From sports and news to movies and soap operas, find content that suits your interest.
Free Usage: No hidden charges, subscriptions, or in-app purchases.
User-Friendly Interface: Easy navigation and quick access to your favorite channels.
Multi-Device Compatibility: Works seamlessly on smartphones, tablets, and smart TVs.
Regular Updates: Fresh content and new channels are added regularly to keep you entertained.
Localized Content: Tailored for the Latino audience, offering a range of localized shows and movies.
Search Functionality: Easily find shows or channels using the built-in search feature.
High-Quality Streaming: Offers multiple resolutions to suit your internet speed.
Best Tips While Using Tele Latino TV APK
Check Internet Connection: A stable and fast internet connection ensures a smoother streaming experience.
Explore Categories: Make full use of the category tabs to discover new shows or channels that you might enjoy.
Read Reviews: Before committing to a longer series, read reviews or watch trailers if available.
Customize Settings: Go into the settings to adjust streaming quality according to your internet speed to avoid buffering.
Beware of Copyrighted Material: Some content may not be legally licensed; use discretion while streaming.
Pros and Cons of Tele Latino TV Latest Version
Advantages:
Diverse Channel Lineup: Offers an extensive variety of channels from the Spanish-speaking world.
Zero Cost: Absolutely free with no hidden charges or in-app purchases.
Frequent Updates: Regular updates ensure fresh content.
Disadvantages:
Unofficial App: Not available on Google Play, necessitating third-party downloads.
Security Concerns: Potential risks include malware and viruses.
Legal Issues: Some channels may infringe upon copyright laws.
Connectivity Hiccups: Occasional buffering and connectivity issues.
Language Limitations: Primarily tailored for Spanish-speaking users.
Design and User Experience
The design of the Tele Latino TV APK is intuitive and straightforward, making it accessible even for users who are not tech-savvy. The layout is clean, with clearly marked tabs and icons to guide you through the interface.
Conclusion
Tele Latino TV APK is an outstanding IPTV app for those interested in Spanish-speaking TV channels. Its zero-cost structure, diverse content library, and ease of use make it a compelling choice. While it does come with some drawbacks like potential security risks and limited language support, the benefits largely outweigh the negatives for its intended audience.