Rave APK 5.6.36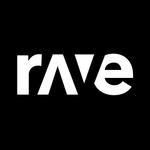 APK/Mod file request?
Join APKTodo's Telegram channel to get the best APK games, as well as the best experiences
Discover Rave APK - The Ultimate Entertainment App! Watch movies, listen to music, and party online with friends. Download now for a world of fun!
About Rave APK
Rave APK is not just another entertainment app; it has made a significant impact on the mobile world. Beyond being an app, it creates a social experience that unites people through the enchantment of movies, music, and virtual gatherings. Since its introduction in 2015, Rave has transformed into a premier platform, providing a unique and unmatched way to enjoy multimedia content while staying connected with loved ones.
Overview of Rave APK Latest Version
Rave APK is not your typical entertainment app; it seamlessly merges video streaming and social networking. With Rave, you can watch movies and videos with friends, no matter where they are in the world. Picture chatting, interacting, and making video calls while enjoying your favorite content – that's the essence of Rave's magic. But Rave isn't limited to movies; it's a comprehensive multimedia platform. It supports various music services like Spotify, YouTube, and SoundCloud, allowing you to create private Rave rooms for grooving to your favorite tunes with friends.
One of Rave's standout features is its commitment to innovation. It offers VR support, letting users with VR devices immerse themselves in a captivating 360-degree world of entertainment. Furthermore, Rave encourages social connections by letting you connect with friends, keep up with their activities, and share your experiences within this dynamic and engaging platform.
Features List of
Rave APK for Android
Rave APK boasts an impressive array of features that redefine the way you experience entertainment:
Watch Movies and Videos: Rave allows seamless streaming from various sources, including YouTube, Netflix, and Amazon Prime Video. Select your favorite content and share it effortlessly with friends, bridging geographical gaps.

Listen to Music: With support for leading music services like Spotify, YouTube, and SoundCloud, Rave empowers you to curate playlists and dance to the beats of your favorite songs with your friends.

Share Online: Create private Rave rooms and invite friends to join, enabling collective content selection and real-time interaction through messaging or video calls.

Social Interaction: Rave provides a platform to connect with friends, discover their interests, and share your own. It fosters a vibrant social experience, where everyone has a chance to explore and enjoy diverse content.
VR Support: Rave's VR mode elevates entertainment to an entirely new level. If you own a VR headset, you can immerse yourself fully in the content you're consuming.

Control Functions: Take charge of your entertainment with Rave's intuitive controls. Pause, rewind, or adjust the volume with ease.

Cross-Platform Support: Rave is accessible on both iOS and Android devices, ensuring that you can connect with friends who use different platforms.

Social Network Integration: The app allows seamless sign-in via Facebook or Google accounts, making it effortless to connect with friends and discover new users on Rave.
Best Tips while Using of
Rave APK Download
To make the most of your Rave experience, consider the following tips:
Choose High-Quality Sources: Prioritize high-quality sources for uninterrupted entertainment.

Use Bluetooth Accessories: Elevate your audio experience by using Bluetooth headphones or speakers.

Embrace VR: If you own a VR headset, explore the immersive world of VR content within Rave.

Room Sharing: Utilize Rave's room-sharing feature to enjoy real-time entertainment activities with friends.
Privacy Controls: Before creating a room, customize privacy settings to control who can join and view content.

Check Your Internet Connection: Ensure a stable internet connection for seamless enjoyment.

Share Your Experience: After your session, share your entertainment experiences on social media platforms to engage with friends.

Explore Features: Take time to discover and master all of Rave's features to embark on diverse and exciting entertainment journeys.
Pros and Cons of
Rave APK Apps
Pros:
Social Connection: Rave facilitates meaningful connections by enabling shared entertainment experiences, bridging geographical gaps effortlessly.

Wide Content Selection: With support for various content sources, from YouTube to Netflix, Rave offers something for everyone.

VR Integration: The inclusion of VR mode adds a layer of immersion that sets Rave apart, providing an unforgettable entertainment experience.
Social Interaction: Rave's emphasis on connecting, following, and sharing with friends creates a dynamic social experience within the app.

Cross-Platform: The accessibility of Rave on both iOS and Android platforms ensures inclusivity for users of different devices.
Cons:
Internet Dependency: A stable internet connection is essential; unreliable connectivity can disrupt your entertainment experience.

Regional Restrictions: Certain content may be restricted by location, limiting access to specific shows or movies.

Service Fees: Accessing premium platforms like Netflix or Spotify through Rave may require additional subscription fees.
Design and User Experience
Rave APK boasts an intuitive and user-friendly design that ensures a delightful experience for users of all ages. Its interface is not just visually appealing but also highly functional.
Navigating through the app is effortless due to its well-organized layout. Whether you're creating or joining rooms, selecting content, or interacting with friends, Rave guarantees a seamless and straightforward experience. The integration of various entertainment sources is seamless, providing a unified platform for all your entertainment needs.
What sets Rave apart is its dedication to a seamless user experience. Playback controls are smooth and intuitive, offering complete control over your chosen content, whether you're pausing a movie or adjusting the volume of a song. Furthermore, the addition of VR mode elevates user engagement, making Rave a standout among entertainment apps.
Conclusion
In summary, Rave APK isn't just another entertainment app; it opens the door to shared experiences. Whether you want a movie night, a music jam with friends, or a virtual party, Rave delivers. Its unique blend of video streaming and social networking sets it apart in the world of mobile apps.
With its versatile features, like VR support, social interaction, and compatibility across platforms, Rave has created a lively entertainment community. Don't wait any longer; download Rave now and discover a new realm of entertainment and connection on your terms. Your world of fun and entertainment awaits!