Mortal Kombat Onslaught APK 1.0.2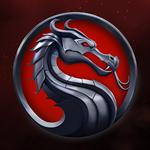 APK/Mod file request?
Join APKTodo's Telegram channel to get the best APK games, as well as the best experiences
Mortal Kombat Onslaught APK- Experience the thrill of Mortal Kombat on your phone. Collect and battle your favorite MK characters in epic battles.
About Mortal Kombat Onslaught Game
The gaming world is full of iconic series, but few have left a mark like Mortal Kombat. Now, with Mortal Kombat Onslaught APK for Android, this iconic series is reinvented, combining its unforgettable battles with RPG elements. Dive into how this edition transforms the legacy of the saga.
Mortal Kombat Onslaught APK is not just a fighting game; it's a complete experience that challenges your strategic and tactical skills. In this Android game, the saga is renewed by introducing a team-based strategy RPG format, allowing you to form alliances and plan each battle with intelligence.
Features of Mortal Kombat Onslaught APK Latest Version
The latest Mortal Kombat Onslaught APK version is an innovation gem within the franchise, and these are its five standout features:
Group Duels: Far from the traditional one-on-one battles of Mortal Kombat, Onslaught introduces an innovative team combat system. Gamers have the freedom to choose and assemble different fighters, each with unique abilities, creating formidable squads. This approach introduces an extra level of tactics, where the player focuses not only on individual abilities but also on how they interact together.
Immersive Cinematic Story: The narrative of Mortal Kombat Onslaught reaches another level, offering a cinematic story that captivates from the very beginning. With high-quality cinematics and deep dialogues, the game immerses players in a plot full of twists and revelations, honoring the saga's narrative legacy.
Engaging RPG Experience: Onslaught combines Mortal Kombat's iconic combat with role-playing elements. Gamers are tasked with enhancing their characters, obtaining equipment, and meticulously planning each battle. This turns every duel into a tactical challenge, where every choice can be the bridge between victory and defeat.
Careful Fighter Evolution: The platform allows gamers to power up their fighters, unlocking abilities and skills as they progress. The option to customize fighters with various costumes and accessories is also provided, ensuring that each gamer has a squad that reflects their gaming identity.
Renewed and Adapted Graphics: Mortal Kombat Onslaught APK has been designed from the ground up for Android devices, which means that graphics and animations have been optimized for this format. Players can expect stunning visual quality with realistic details, fluid movements, and dynamic environments that add an extra layer of immersion to the combat.
Tips for Playing Mortal Kombat Onslaught APK for Android
Strategic Combos: Not all fighters complement each other. Experiment with different combinations.
Continuous Training: Utilize side missions to gain experience.
Study Your Opponents: Before each battle, get to know your opponent's abilities.
Invest in Upgrades: Skills and items will give you a competitive advantage.
Pros and Cons of Mortal Kombat Onslaught Free
Pros:
Innovative mechanics that merge the best of fighting and RPG.
Impressive graphics adapted for Android.
Unprecedented narrative depth in the series.
Cons:
May be challenging for new players.
Requires more time investment than other fighting games.
An Honest Opinion on Mortal Kombat Onslaught APK
After dedicating several hours to Mortal Kombat Onslaught APK, I can confidently say that this installment surpasses all my expectations. From the first battle, I was impressed by the graphics optimized for Android, offering a visual experience comparable to console gaming. The introduction of team battles adds a tactical dimension to the game, forcing me to think strategically about every move and fighter combination. Moreover, the narrative is simply spectacular. It's not only exciting but also adds depth to classic characters, revealing facets I didn't know before. The ability to customize and develop my characters adds an additional layer of complexity that I honestly didn't expect to find. In summary, Mortal Kombat Onslaught APK is a triumph in every sense and a gem that all genre fans should experience. Once you've completed Mortal Kombat Onslaught, challenge yourself with Zombie Harvest APK for a fresh storyline and exhilarating action sequences.
Conclusion
Mortal Kombat Onslaught APK Free Download is a revolution within the franchise. This fresh proposal, which combines the action of the series with RPG mechanics, promises hours of fun and challenges. If you're a fan of Mortal Kombat or an RPG enthusiast, this is a must-download for your Android device. Get ready for an unparalleled combat experience!