Live Cricket TV APK 1.1.1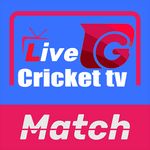 APK/Mod file request?
Join APKTodo's Telegram channel to get the best APK games, as well as the best experiences
Live Cricket TV is an online TV application dedicated to cricket fans. With Live Cricket TV, users can easily watch live cricket matches around the world
Overview of Live Cricket TV App
Live Cricket TV is a digital television application focused solely on cricket events from around the globe. With this app, enthusiasts can stream live cricket games, stay updated with team stats, and follow tournament outcomes in real time. Broadcasting channels for cricket from various countries like India, Pakistan, the UK, Australia, and New Zealand are readily available. Additional features like match fixtures, score results, news updates, and a wealth of cricket-centered entertainment options round out the offerings.
This application provides a broad array of channels dedicated to live streaming cricket games from countries like India, Pakistan, the UK, Australia, and New Zealand. This ensures that wherever users are, they can easily follow their favorite teams. The app is also rich in supplementary information such as team details, tournament standings, and match results.
Through Live Cricket TV, users can conveniently navigate to find the matches they're interested in by using the schedule, match outcomes, and news features. Post-match video highlights are also made available to ensure fans don't miss any critical moments.
But it's not all about live games; Live Cricket TV is also a versatile entertainment hub. The app provides cricket-related content like documentaries exploring the sport's history and even other sports programming.
The app further supports multiple languages, granting users the ability to choose the most convenient language for browsing and watching content. This makes for an easy and user-friendly experience.
Features of Live Cricket TV APK
Live Streaming: Watch real-time cricket matches from various international channels.
Up-to-Date News: Stay informed with the latest news involving teams, players, and tournaments.
Fixture Information: Access schedules and other crucial details about upcoming matches.
Match Results: Get instant results for ongoing and completed matches.
Video Highlights: Catch up on significant moments with post-match highlights.
Multilingual Support: Choose from multiple languages for a personalized user experience.
Sharing Capability: Share your favorite highlights, news, and matches with your social network.
Entertainment: Access cricket-related documentaries, historical pieces, and even other sports programming.
User-Friendly Interface: Easy navigation and intuitive design for all ages.
Custom Notifications: Get personalized alerts for matches, news, and highlights.
Best Tips While Using Live Cricket TV Mobile
Use the Search Function: Utilize the search bar to find specific matches or news articles quickly.
Check Daily News: Visit the news section regularly to stay updated on the cricket world.
Watch Highlights: If you can't catch a match live, the video highlights feature is your best friend.
Language Settings: Take advantage of the multilingual support for a more personalized experience.
Social Sharing: Use the sharing feature to discuss matches with friends and foster community engagement.
Pros and Cons Cricket TV Latest Version
Pros
Comprehensive Coverage: Extensive selection of channels and coverage from multiple countries.
User-Friendly: Intuitive interface that's easy to navigate.
Versatile Features: From live streaming to news updates, the app offers a wide range of functionalities.
Multilingual: Supports multiple languages, making it accessible to a global audience.
Cons
Data Usage: Streaming live matches can consume a lot of mobile data.
Limited Sports: Focused only on cricket, which might not appeal to fans of other sports.
Occasional Ads: Some users might find the ad frequency to be intrusive.
Design and User Experience
The Live Cricket TV app is designed with an emphasis on user convenience and navigational ease. Its color palette is visually appealing, complementing an intuitive layout that simplifies the user journey. All icons and menu choices are explicitly named, and the settings can be easily customized, all contributing to the app's focus on the user experience.
Switching between various sections like live matches, news updates, highlight reels, and other functionalities is a breeze, thanks to an organized menu layout. The app operates smoothly and is highly responsive, enabling users to reach their chosen content with little to no delay. Additionally, the inclusion of a multilingual option brings an added dimension of customization, thereby heightening user satisfaction.
Final Thoughts on Live Cricket TV APK
Live Cricket TV ensures that fans won't miss any essential cricket matches or updates. With its diverse entertainment features and multilingual support, it serves as a comprehensive resource for cricket enthusiasts.