Last Day on Earth Mod APK 1.20.15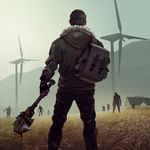 APK/Mod file request?
Join APKTodo's Telegram channel to get the best APK games, as well as the best experiences
Last Day on Earth Survival APK is a free-to-play zombie survival game for mobile devices. Build a base, craft weapons, and fight against hordes zombie.
Introduction of Last Day On Earth
Last Day On Earth apk with survival gameplay, join a wild environment, players will have to fight zombies with rudimentary weapons. Collect materials to be able to make weapons, build defensive houses or fortresses to fight off zombies and even other players so you can become the last survivor and win.
The game opens with an attractive map, survival gameplay with skills and your own hands. Currently this game is storming the mobile game market today, was launched at the end of May 2017 by the famous game developer Kefir! is bringing great success with more than 100 million downloads on Google Play. Although it has been out for a long time, this game has never disappointed players, until now this game is always a new game to the gaming community in general and new players in particular. .
Last Day On Earth apk delivers a captivating blend of exhilarating chases and light-hearted moments to its gamers. Most find themselves instantly drawn to the game, ensnared by its magnetic allure from the first playthrough. The consistent positive reviews are a testament to its appeal, making it the game you've long anticipated. Its captivating and addictive nature is undeniable, so give it a whirl without delay.
Refer to the article about Honor of Kings APK, the free MOBA arena game on mobile phones.
Fascinating storyline
Last Day On Earth online opens a cruel world, players will be transported to a vast land that has been destroyed by the apocalypse. All around you are just broken debris and bloodthirsty zombies, they always attack people, especially survivors and that's you. With no relatives, no one to help, you must be brave and strong against the zombies alone to survive on this deadly land.
Thrilling survival gameplay
When entering the game, the player wakes up in an environment that has been devastated. Now you will not have anything in hand, everything you have is just a pair of shorts. Realizing the things around you, the natural reaction you have to know what to do, right?
Your task is to collect fuel and items scattered everywhere to be able to make the necessary tools to fight the zombies, survive to the end. During the game, you will have to both collect fuel and fight off the bloodthirsty zombies when they come to you, to protect yourself the player will have to create weapons from raw fuel. the records that I collect, build the safest buildings, fortresses and places to live, and start from there with farming to prolong my life and health.
Last Day On Earth download is always fierce, zombies will appear at any time even when you sleep, they come more and more so you will have to push the crafting quickly. You will own a health of 100, when your health bar drops to 0, you will be the loser, remember not to be subjective and always protect yourself in the safest way.
With friends, fight Zombies and other players
Not stopping, Last Day On Earth apk is even more dramatic when players have to fight against bloodthirsty zombies and be wary of other players. In order to survive, they can do anything including kill you, they will steal your resources and build their own strength to be able to survive and survive longer.
In addition, you can also invite friends to participate in survival, with a combination of teammates, your crafting and building will be faster, especially you will not have to fight zombies and other players alone. other.
Conclude
If I were to score Last Day On Earth apk, it would undoubtedly earn top marks. This outstanding survival game, rich in narrative and gameplay, invites you to join forces with friends to outlast zombies and rival players. It promises a unique experience that stands out from the rest. So, why the hesitation? Grab your device, download the newest version of Last Day On Earth, and showcase your survival prowess immediately.