Hollywood Story APK Mod 11.5.5c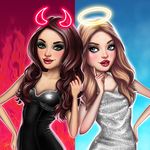 APK/Mod file request?
Hollywood Story APK is an interactive storytelling game that allows players to experience the glitz, glamour, and drama of the entertainment industry.
About Hollywood Story APK
Immerse yourself in the world of glitz, glamour, and fame with the Hollywood Story APK. Ever dreamed of making it big in Hollywood? This mobile simulation game offers every aspirant a virtual pathway to stardom. Developed by the talented team at Nanobit, Hollywood Story takes you on a journey from being a nobody to a Hollywood A-lister.
Overview of Hollywood Story APK
Step into the limelight with Hollywood Story. Navigate your way through the competitive world of the entertainment industry. Experience the challenges and rewards of ascending the celebrity ladder, from auditions and rejections to fame and red carpet events. The gameplay offers an intricate mix of character customization, social interactions, and strategic career advancements.
Features Hollywood Story APK for Android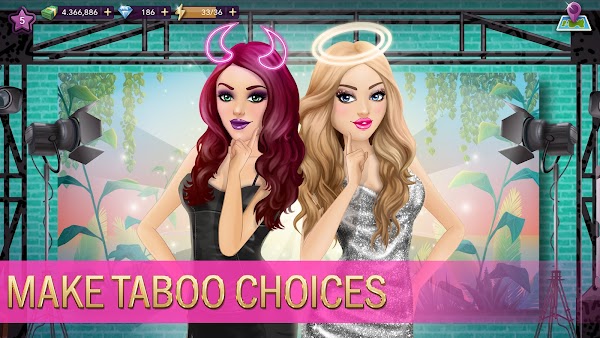 Character Customization: Dive deep into the unique character design suite offered by Hollywood Story. Whether you want a character with sharp features, trendy hairstyles, specific eye colors, or outfits that scream 'celebrity', the game provides you an extensive palette to craft your star's appearance. Every little detail plays a pivotal role in how your character is perceived in the virtual Hollywood world.
Acting Career: Dream of seeing your name in lights? Start with humble beginnings - audition for roles, face rejections, and relish the sweet taste of success. This feature allows you to select scripts, work with renowned virtual directors, and evolve as an actor. Your choices directly impact your career trajectory, so choose wisely!
Movie Production: It's not just about being in front of the camera; it's also about understanding what goes behind it. Select scripts, manage schedules, and collaborate to bring movies to life. This feature offers a nuanced understanding of movie-making, from pre-production to post-production.
Fashion & Style: Stay ahead in the style game! The fashion feature updates regularly with outfits ranging from trendy streetwear to glamorous red carpet dresses. Pair them with accessories, shoes, and bags. Hollywood Story ensures your star is always in vogue.
Real Estate & Home Decoration: Success in Hollywood isn't just about accolades and fans; it's also about the lavish lifestyle. Buy luxurious homes and apartments in prime locales. Furthermore, personalize them with a vast array of furniture and decor items to reflect your star's stature.
Pets: Every star needs a furry friend! From adorable pups to exotic felines, choose a pet that complements your star's personality. Train them, pamper them, and let them accompany you to events for added paparazzi attention.
Fame & Recognition: As you evolve in the game, so does your fame. Attract fans, bag brand endorsements, and keep the media buzzing. But remember, fame is fickle. Ensure you're always in the news for the right reasons!
Daily Activities & Quests: Keeping you hooked are the daily quests and activities. Be it attending an audition, shooting for an ad, or just a coffee date with another celebrity, these tasks offer rewards, experience points, and glimpses into a star's daily life.
Virtual Economy: Balance the glitz and glamour with some financial prudence. The game has its economy where you earn through movies, ads, and endorsements. Spend wisely on outfits, homes, and other luxuries. But remember, every purchase is a statement in Hollywood!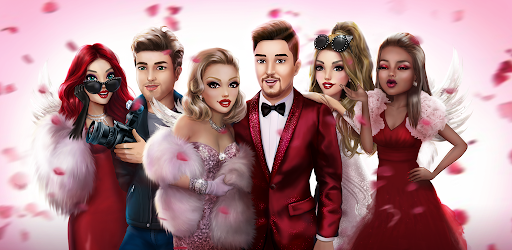 Tips – Hollywood APK Story Free
Strategic Character Design: Your character's look isn't just cosmetic; it's vital for success. Design a distinct appearance to stand out and garner attention in the competitive virtual world.
Energy Utilization: Your avatar's energy is finite. Prioritize tasks that yield better rewards or progress your journey more effectively.
Networking is Key: Hollywood is all about who you know. Forge connections, nurture relationships, and remember, sometimes, friendships can open the biggest doors.
Pros and cons Hollywood Story APK
Pros
In-depth Hollywood Experience: This isn't just a game; it's a deep dive into the Hollywood lifestyle.
Regular Updates: New content and features keep the gameplay fresh and exciting.
Cons
Time-Consuming: The climb to the top requires patience, making the game potentially time-consuming.
In-App Purchases: Premium features can widen the gap between players.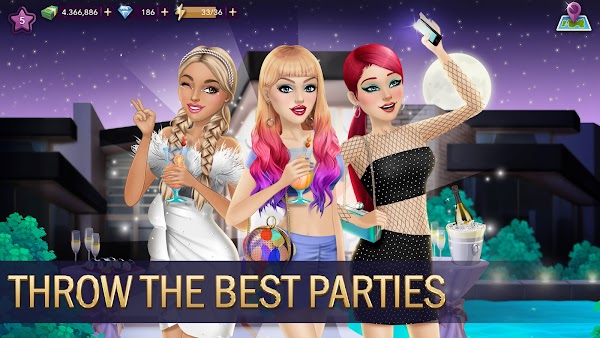 A Deep Dive into Hollywood Story's Design & User Experience
From the moment I launched Hollywood Story APK, I was immediately captivated. The graphics are vibrant and detailed, creating an authentic Hollywood ambiance. Navigating the game is intuitive; it felt like the developers had anticipated my every move. Gameplay is seamless, free from irksome lags or glitches. What stood out was the game's interface – it's clean yet packed with features, striking the right balance between aesthetics and functionality. Every interaction, be it customizing my avatar or attending virtual events, was an experience in itself, making me feel truly immersed in this star-studded universe.
Conclusion
Hollywood Story APK offers a captivating simulation of the challenges, thrills, and successes of the entertainment world. Its standout features, combined with intuitive design, make it a must-try for anyone intrigued by Hollywood or simulation games in general. The game brilliantly encapsulates the essence of showbiz, ensuring players are engaged, entertained, and ever-eager for more.